All new customers for the
The year
Be sure to ask about your
ONE FREE MOWING.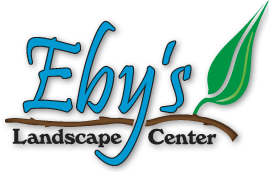 Biser Lawncare and More is locally owned, operated, and located in Cresaptown, MD. We specialize in lawn care and landscaping maintenance for residential and commercial locations surrounding the Fort Ashby, Ridgeley, Short Gap, Romney, and Moorefield, WV, and Cumberland, Cresaptown, and Frostburg, MD areas. We have many years of experience in the lawn care business. We have lawn care programs that are designed to meet your lawn care needs. As your lawn care and landscaping maintenance provider, Biser Lawncare and More will listen to your needs and concerns as we strive to bring your dreams to reality. We look forward to working with you on your next project with a customer service that is second to none. Call or email us today for a free estimate.

Some of the services we provide:


Mowing, Mulching, Fall/Spring Cleanups, Landscaping, Hardscaping and Snow Plowing

Be sure to check on our services page to see a detailed list of everything we offer, as no job is to big or small! We can provide any services that may not be listed. If we can't, we have a very extensive list of recommended service providers at your fingertips.

New photos added! 2/22/13

SERVING THE FOLLOWING AREAS
Cumberland|Frostburg|Cresaptown|FortAshby|ShortGap|Ridgeley|Romney|Moorefield
And Surrounding Areas
Biser Lawncare and More is in need of a full time seasonal employee from April to November, and a part time employee with the possiblity to go full time. All interest individuals can obtain employment application on the contact us page. Pay will be based on experience.